Why GLS?
We are an up and coming, niche head-hunting firm with ambitious growth plans. GLS Hub Focuses on various sectors within the life science industry. Focusing predominantly across Europe and the US, we allow our colleagues to choose the area they would like to specialise in whilst giving you full assistance, training and the tools that will enable you to become a thriving 360 consultant.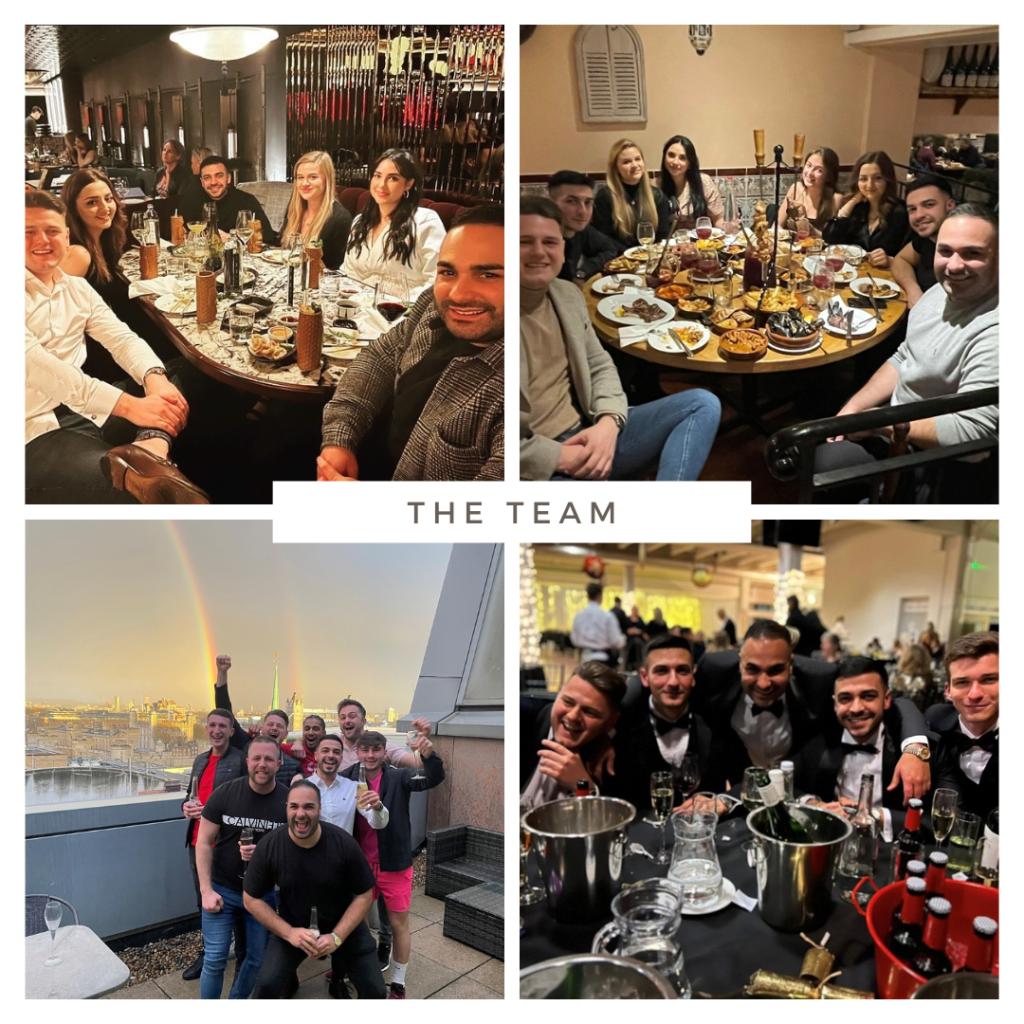 The consultants who join us are considered partners in the eye of the senior leadership team. Whilst succeeding in their own personal goals, every individual also has the same passion for growing the business and building something unique. That being said, the work hard mentality also has its benefits with company trips abroad, luxury gifts, nights out and even extra holiday days.
What Our Clients Say About Us
Christopher at Global Life Science Hub is an outstanding recruitment partner. Their deep understanding of the industry and dedication to finding the right talent for our organisation have been remarkable. Christopher's expertise, professionalism, and effective communication skills have made the entire recruitment process seamless. With their help, we have successfully placed top-tier talent that has made a significant impact on our organisation. I highly recommend partnering with Christopher and Global Life Science Hub for all your recruitment needs.
I had the pleasure of working with Josh to fill a couple of key roles at my last company. I can confidently say that he is one of the best agency recruiters I have ever worked with. Josh has a personal touch and provides outstanding service and candidates. He worked diligently to understand the organizations needs and exceeded my expectations. He was professional, courteous, and always made sure to keep me informed on the progress of the recruitment process. I highly recommend him and GLS for any recruitment needs you may have.
Chris is personable, flexible and quick to respond. He is very committed to serving the needs of his customer.He is knowledgeable and provides good advice in order to clarify or resolve questions, or challenges. I really enjoyed working with him. He has an excellent understanding of his client needs within the pharmaceutical/biotech industry. - LinkedIn
I cannot thank Chris enough for his help in securing me a new role. Chris is so enthusiastic and genuinely cares about getting the right role to suit you and the Clients he works with. His customer service skills are second to none and I appreciate all his help. Thank you again Chris. - LinkedIn
Chris made the recruitment process nice and clear! He is very responsive and has great communication skills. He very supportive and made me feel comfortable at each stage of the hiring process. I truly recommend!!! - LinkedIn
In an increasing sea of recruiters Joshua continues to stand out in knowledge, negotiations, and excellence in due diligence. His knowledge of his clients, the opportunities, as well as his sense of humour sets him apart. Over the years Joshua has consistently shown that he can offer valuable solutions for all. - LinkedIn
Josh is a tenacious young recruitment professional who goes the extra mile to deliver for his clients. He is personable, and that attribute allows him to gain a better understanding of what his clients are really looking for. His hard work, drive and concern for his clients will take him a long way in his career. The world is your oyster, Josh! - LinkedIn
Chris is very responsive and understanding person, who helped me to find a new job position. He always explained me all things that I couldn't understand and always calmed me down when I was nervous about job. I recommend him from the bottom of my heart for everyone who is searching for a new job position and very grateful to him for his help! - LinkedIn
I was very pleased to have been approached by Chris to find my next professional challenge. Chris is a true listener, and really wants to ensure both his candidate and his client are satisfied at the end of the process. Chris was the best of all UK recruiters who approached me and I definitely would recommend him to anyone looking for the next right step in clinical research. Thank you Chris!
Chris always displays a high level of professionalism but unlike most recruitment consultants I deal with, he's always available to answer any queries. Extremely happy with his service.
I recommend Josh as recruiter because he is very professional and always available to help. Also he is proactive and focused to find the right piace that fits your needs. - LinkedIn
I had the pleasure of working with Josh as an employer looking to fill numerous Biometrics positions within a short timing. I was impressed by his professionalism and efficiency. He is very engaging, trustworthy and dependable. He exceeded my expectations in all situations that we have worked together. I would thus highly recommend Josh and the GLS Hub if you are seeking further career development or recruiting talent.
Josh has only one goal in mind for his customers -Finding the best suitable candidates for his customers needs. Each and every time that I contacted Josh he provided very quickly, suitable experienced candidates. Each and every occasion that I worked with Josh was a pleasure!